Special attractions: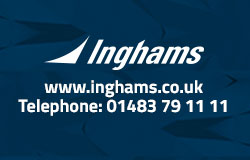 Here are a few of the many comments received from satisfied Inghams guests last winter:
"The best accommodation we have ever had on a skiing holiday! The variety of food was really good and the staff were very friendly."
S. Silvester, February 2012.
"Yours are the most friendly and professional staff we have encountered in over 30 years of skiing. Very refreshing and a credit to the company. Thank you very much."
J. Clarke, March 2012.