Ski deals and special offers
Show me:
Loading, please wait...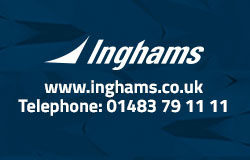 If you're looking for ski deals for you've come to the right place!
Inghams are the UK ski holiday specialists and we've been taking people skiing for over seventy five years! As a result we have a really good, solid reputation with some of the world's finest ski resorts across Europe, Canada and the USA. And we pass down the benefits of our experience directly to you. Our excellent ski deals come in all shapes and sizes, from free kids to generous lift pass extensions, ski holiday discounts and Inghams ski square deal offers. Take a tour of this site to find out about Inghams special ski deals.
There's something for everyone. We provide genuine ski deals on family skiing holidays, group skiing holidays and luxury skiing holidays. Whether you want to spend your skiing holiday in a chic smart hotel or a spacious chalet packed with friends, we've got a ski deal to suit you. And if you're after a "square deal" we often have "allocation on arrival" ski deals available - this means you won't have all the details (e.g. resort or hotel) confirmed until you arrive, allowing us flexibility to place you where we have last minute availability, but you get an extra special ski deal price!
Ski deals with Inghams cover a huge range of excellent ski resorts
All hand picked by us so that they cover a variety of needs. We have ski deals for glacier skiing and high altitude skiing, non-ski activities and ski groups. Our ski resorts are also chosen for their variety, which means that all levels of skier are very well catered for. Beginners have a wonderful choice of ski deals at resorts with excellent nursery slopes and superb tuition. Intermediates choose from countless lovely ski resorts, as do snowboarders. Advanced skiers have plenty of challenging terrain to get their teeth into. Welcome to Inghams. It's ski deals heaven!
All Inghams Offers are available at the time of publishing and are subject to availability on a first come, first served basis. Prices are based on Gatwick departures, supplements apply to other airports. Online bookings may receive an additional discount. A 'Late Ticket Fee' of £30 per booking applies for bookings made within 14 days of departure where travel documents are provided at the airport.