Inghams Ski Deals
If you're looking for an Inghams Ski Deal, you've come to the right place! Browse from our list of ski holidays below for date specific deals or if you're looking for a ski deal by country visit http://www.inghams.co.uk/ski-holidays/late-deals/.
Select your departure point to filter results. Alternatively, to search all available ski holidays or if you have specific criteria, use the search box to the left.
Loading, please wait...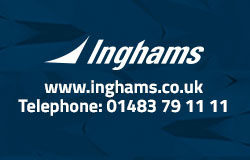 All Inghams Offers are available at the time of publishing and are subject to availability on a first come, first served basis. Prices are based on Gatwick departures, supplements apply to other airports. Online bookings may receive an additional discount. A 'Late Ticket Fee' of £30 per booking applies for bookings made within 15 days of departure where travel documents are provided at the airport.