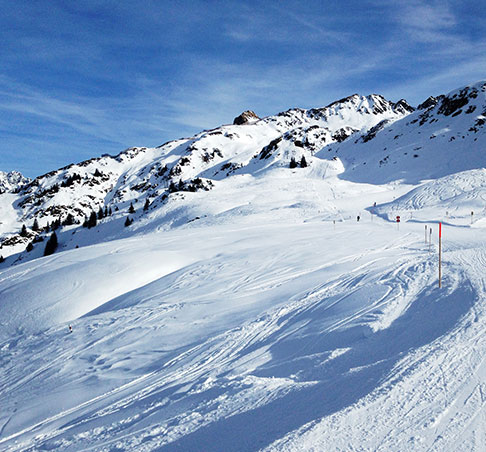 Arlberg ski area
Esprit, Inghams and Ski Total celebrates with Arlberg as the region announces the expansion of the ski area with development of the new Flexenbahn cable car. It links the St. Anton side (St. Christoph and Stuben) with the Lech side (Lech, Zurs, Zug, Oberlech, Warth and Schroken).
This fantastic innovation will make the Arlberg the largest contiguous ski area in Austria.
The Flexenberg cableway will have 47 cabins; each can carry 10 people, on a 6 minute journey. The lift can transport up to 2,400 people per hour over 1.8km with panoramic views over the Klosteral valley and Arlberg area. Esprit, Inghams and Ski Total skiers and snowboarders will rejoice in the news that the days of ski buses to link these two amazing areas are over with seamless skiing across the Arlberg region for winter 2016/17.
Furthermore, this is fantastic news for Esprit, Inghams and Ski Total who have a wealth of properties in the areas; seven for Esprit, twenty-one properties for Inghams and thirteen for Ski Total bringing the sum to a huge 41 properties over the 3 companies.
To book a holiday in the Arlberg region visit or call espritski.com (01483 791 900), inghams.co.uk (01483 791 114) or skitotal.com (01483 791 933).
ENDS.

For press enquiries
Rachel Gaston, PR Executive Inghams, rachel.gaston@inghams.co.uk 01483 791 015
Moira Clarke, PR Manager, Esprit and Ski Total, moira.clarke@esprit-holidays.co.uk, 07968 585 364