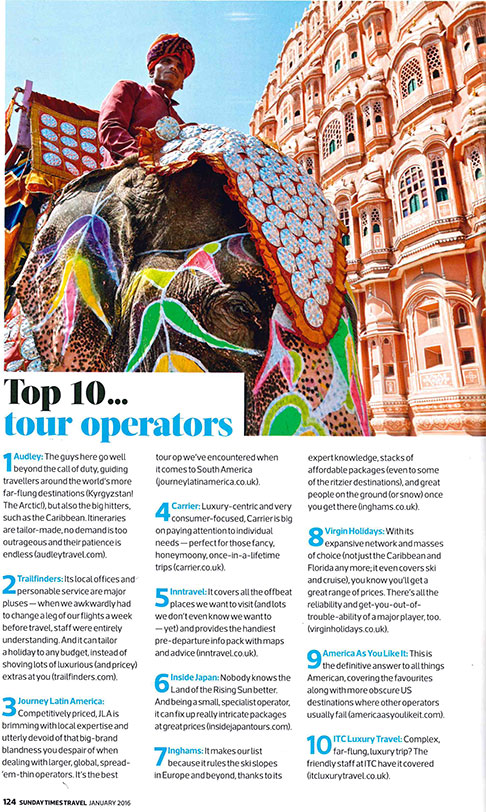 The Sunday Times Travel Magazine, January 2016.
The Sunday Times Travel Magazine said:
"Inghams: It makes our list as it rules the ski slopes in Europe and beyond, thanks to its expert knowledge, stacks of affordable packages (even to some of the ritzier destinations), and great people on the ground (or snow) once you get there.
"
Inghams have a variety of ski holidays across Europe, Canada and the USA with a dedicated team overseas and in Godalming, Surrey.
For more information or deals from Inghams visit www.inghams.co.uk or call 01483 791 114.
For press enquiries please contact:
PR Executive, Rachel Gaston, Inghams on 01483 79 10 45 / rachel.gaston@inghams.co.uk
Senior PR Account Manager, Daniela Resenterra, 020 7593 1771/danielaR@hillsbalfour.com
Senior PR Account Executive, Josie Self on 0207 593 1758/ JosieS@hillsbalfour.com