No. of rooms: 5
No. of buildings: 1
No. of floors: 3
No. of interconnecting rooms: 0
Annex:
Accommodation Summary
En suite private facilities throughout.
Ground Floor
Entrance, Lounge, Dining room, ski & boot room, wc.
Room 1: Twin with bath/wc.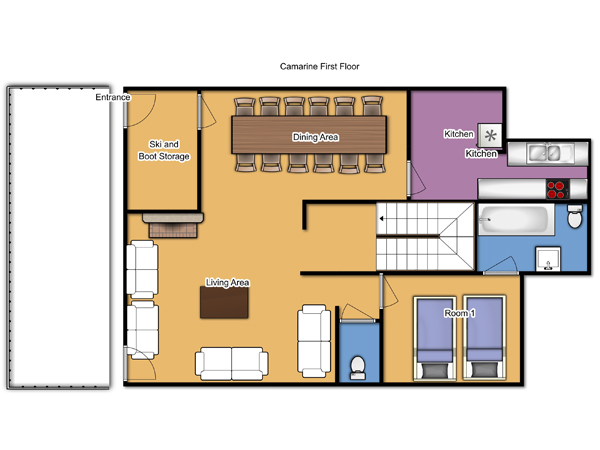 First Floor
Room 2: Triple (sleeps 2-3) with bath/wc.
Room 3: Twin with shower/wc/balcony.
Room 4: Twin with bath/wc/balcony.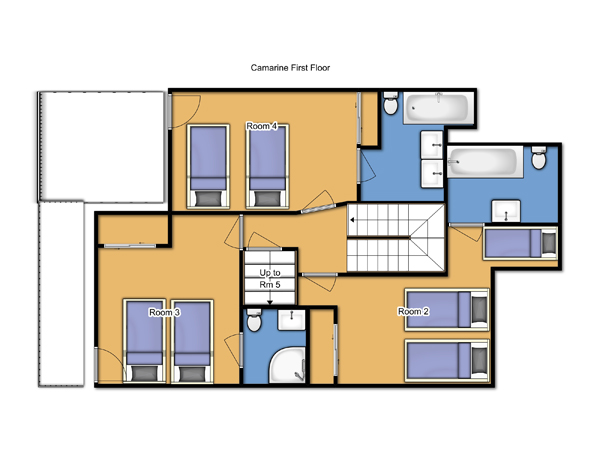 Second Floor
Room 5: Quad room (sleeps 2-4) with bath/wc, under eaves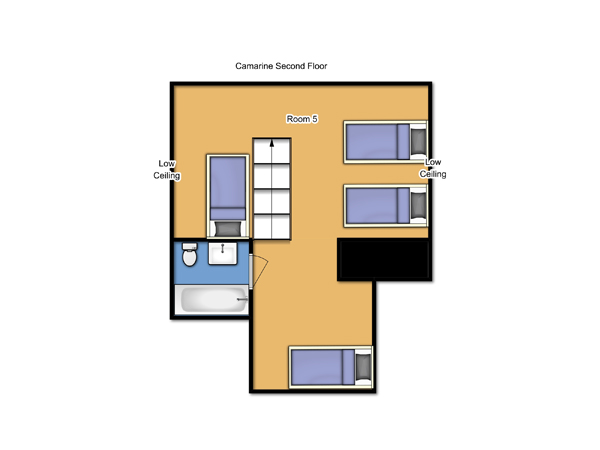 N.B.: Floor plans are for guidance only and are not to scale.
Accessibility
Lift accessible: No
Lift serves all floors: No
Access ramp: No