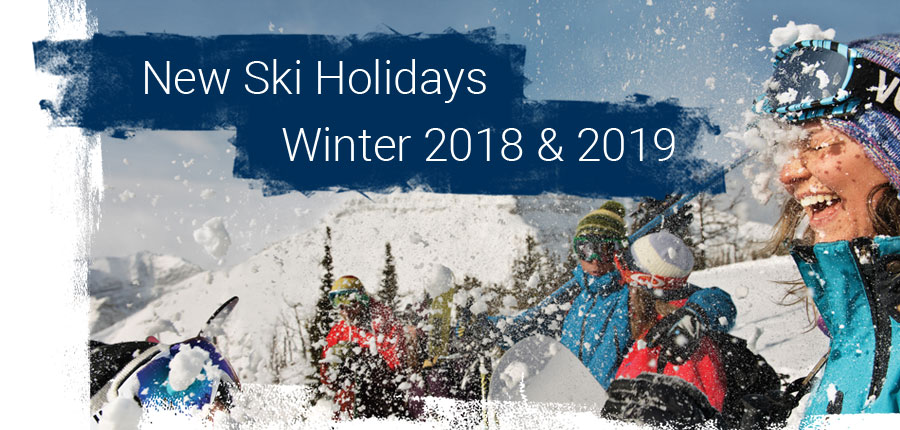 Inghams has an exciting winter of ski holidays planned for 2018 and 2019. We're welcoming 4 new resorts to our collection of world-class ski holiday destinations. We've introduced twin-centre skiing to our favourite ski resorts in Canada. And you can now take advantage of our amazing Ski Inclusive Bundles - an easier way to add your ski extras to your booking.
What is more, Inghams continues to offer the best value group ski holidays, we've got great offers for skiers who want summer adventures, and we have a fabulous Meet the Piste programme run by our ever-popular resort representatives in Austria, Switzerland, and Andorra.
Ski Inclusive Bundles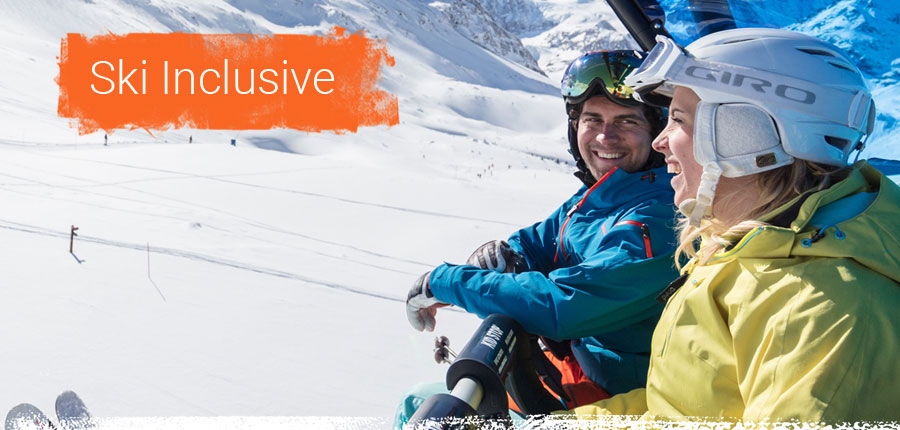 Booking all your ski extras for your holiday can be exhausting. Luckily, Inghams have packaged all the ski extras for your resort together in handy Ski Inclusive bundles to make your ski holiday experience easier. No more forgetting to pre-book your lift pass!
Ski Inclusive bundles include your lift pass, skis/snowboard and boots. Ski Inclusive is a great way to SAVE on the cost of your ski extras, and is cheaper than booking all your extras separately. You can combine bundles with other great ski resort offers too, such as the Espace Killy Buy-One-Get-One-Free lift pass offer.
Planning to take your own skis or boots? That's fine. We'll remove skis or boots where required and Ski Inclusive bundle guests receive 50% off ski carriage charges on selected flights.
Skiing in Lapland or Andorra? Look out for our Ski Inclusive Plus bundles which also include free lunches (in Andorra) and free tuition (in Lapland).
And don't forget our Ski Inclusive Plus Holidays - all inclusive ski holidays in selected hotels throughout the mountains. Everything is included, from your lift pass to your lunches. Sorted!
Find out more about Ski Inclusive Bundles >
4 New Ski Resorts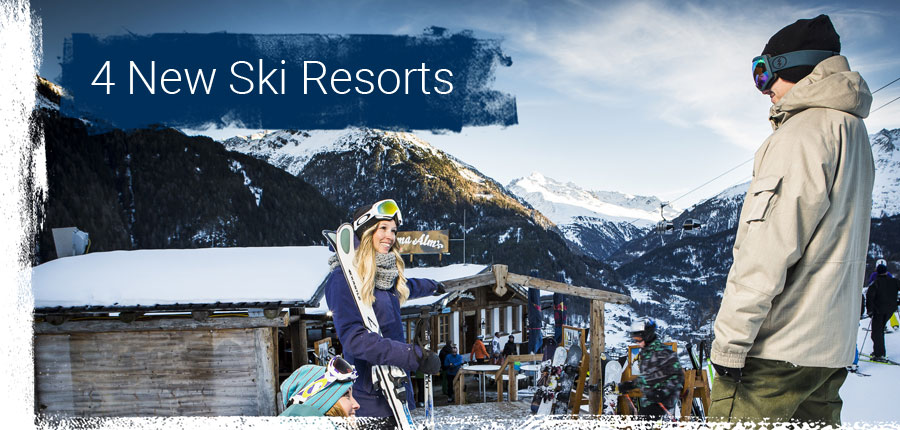 Inghams Ski has a collection of over 90 world class ski resorts across 8 countries, and 4 of those ski resorts are NEW to Inghams this coming winter.
Joining us for Winter 2018/19 are:
Double the Fun in Canada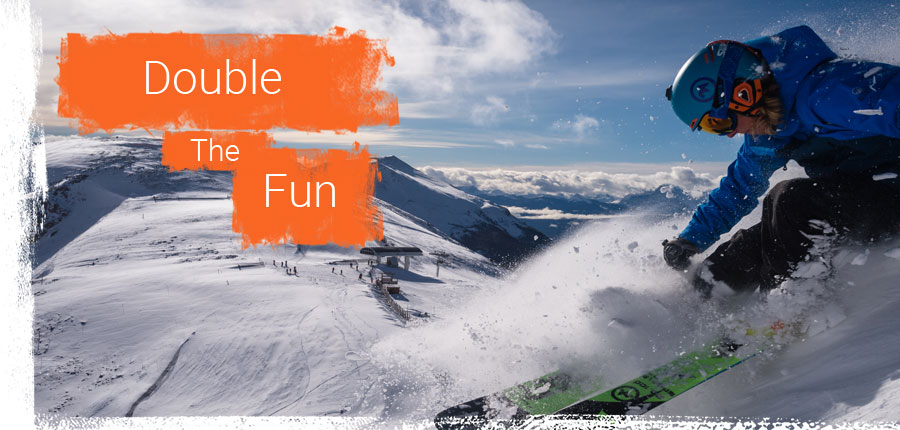 If you're going all the way to Canada to ski you want to make the most of it. Combine two resorts in one ski holiday and double your fun with Inghams this winter.
Our two Canadian twin-centre ski holidays include The Best of Alberta, which combines the extensive skiing in the Big3 ski resort of Banff with the secluded and wild resort of Jasper; and The Best of Canada, which mixes two of the world's most iconic resorts: Banff and Whistler.
Exclusive Summer Holiday Discounts for Inghams Ski Guests
Book your Inghams Ski holiday for next winter and receive an exclusive discount on our collection of summer holidays with Inghams Lakes & Mountains, Inghams Italy, and our sister company Explore Holidays.
Save £50 per couple on a Lakes & Mountains or Inghams Italy holiday, and save £50 per person on an Explore holiday.
Buy-One-Get-One-Free on Espace Killy Lift Passes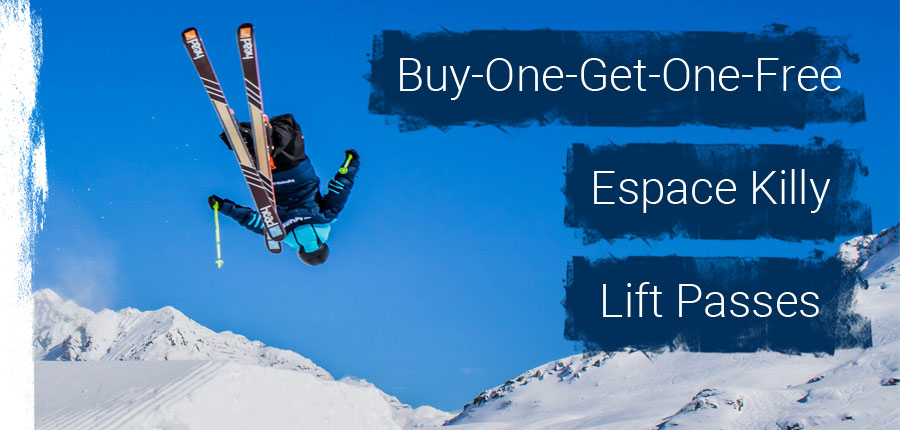 Val d'Isere and Tignes, two of our most popular ski resorts, together make up the Espace Killy ski area – one of the largest ski areas in France. And this coming winter, Inghams are offering fantastic deals on the Espace Killy lift pass.
On selected holiday dates you can Buy-One-Get-One-Free or Buy-One-Get-One-Half-Price on pre-booked Espace Killy lift passes in Tignes and Val d'Isere. Terms and conditions apply, see offer page for more details.
Inghams Guests Get More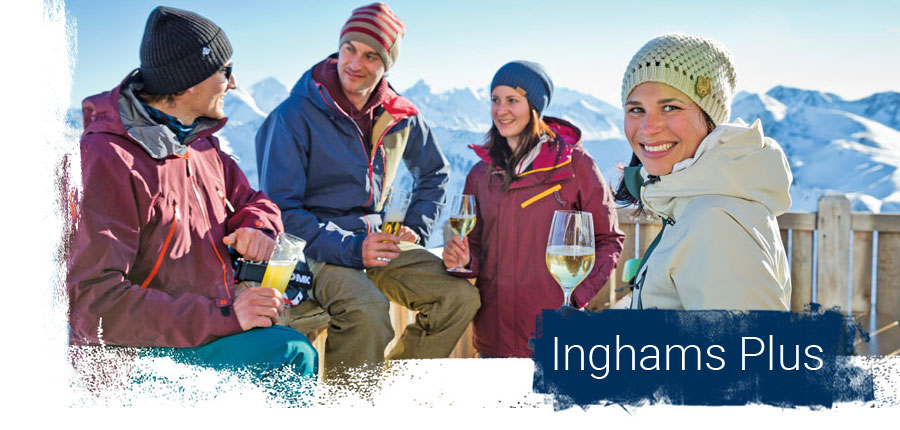 From exclusive discounts with trusted partners such as Snow+Rock, Pecksniff's, Planks and more, as well as great value hotel extras such as free drinks with dinner as part of our Inghams Plus offers, Inghams guests get more on their ski holiday.
Find out more about exclusive offers>