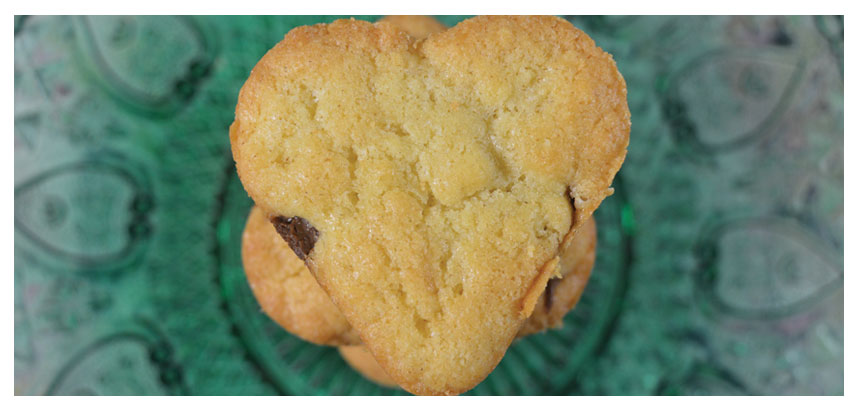 Originating in Brittany, France, sable Breton is a popular sweet treat for breakfast or as a snack. Often filled with fruit or chocolate, the biscuit-cake hybrid gets its name from the sandy, crumbly texture of the final baked product.
Chonnie of Baked to Imperfection was inspired by her skiing trip in France where she and her friends indulged in these delicious treats every morning.
Ingredients
- 130g plain flour
- ½ tbsp. baking powder
- 115g unsalted butter, softened
- 85g sugar
- ½ tsp. salt
- 3 medium egg yolks
- 6 tsp. raspberry jam
- 6 tsp. Nutella 
Method
Preheat the oven to 165°C, and grease a muffin tin.
Sift the flour and baking powder into a bowl, and in another bowl, cream together the butter and sugar until light and fluffy. Add the egg yolks and salt to the butter mixture and combine.
Fold the dry ingredients into the wet, until you're left with a light dough.
Take a marble-sized piece of dough and shape it into the bottom of the tin. Add half a teaspoon of jam or Nutella into the middle. Cover with another marble sized piece of dough, moulding to the shape of the tin.
Bake for around 14–16 minutes, or until golden brown. Turn out onto a cooling rack, until cool enough to serve.
You can download a PDF version of our Foodie Finds recipe book, which includes this recipe and other 'Alpine-Inspired' recipes.