90 resorts to choose from in 8 countries
Ski the world with Inghams this winter! Choose from our carefully selected resorts across the world's top ski destinations.
Austria is the key Alpine ski destination. The Arlberg ski region, including St. Anton, St. Christoph, Lech and Zürs is the jewel in its crown and not only the birthplace of modern Alpine skiing but also a most popular playground for Europe's Royal families. Kitzbühel is located in the Tirol, justifiably world famous for the annual Hahnenkamm ski race, cosmopolitan atmosphere and a distinctive medieval town flair in addition to the 179km of linked skiing on its doorstep.
Resorts in Austria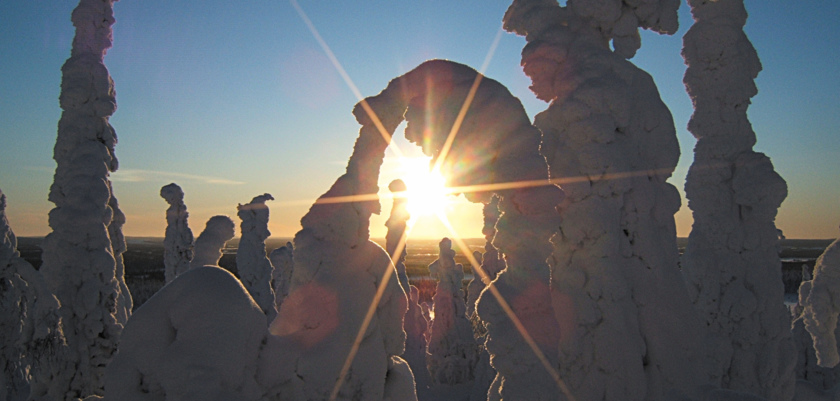 Lapland in winter is a magical experience, a scenic winter wonderland located deep inside the Arctic Circle and blanketed in snow from December to May. Imagine lying in a thermal glass igloo as the Northern Lights dance across a star-studded night sky, or mushing a husky-drawn sleigh across a frozen lake or along silent forest trails. This remote and untamed snowy wilderness rewards exploration via countless activities but you can be as active or relaxed as you want.
A little message from Finbo who lives in Santa's snowy Lapland: Did you know that if you book a 7 night holiday to Lapland in December you can also visit Santa in his Hideaway? Simply pick up the 'Santa's Hideaway' excursion at the time of booking and the whole family can enjoy a private meeting with Santa, an afternoon of fun and games including creating Christmas decorations with the Elves and baking gingerbread! What's more every holiday to Lapland in December includes a farewell dinner with Santa and his reindeer - there's even a small gift and certificate for every child! For even more festive fun, why not indulge in a reindeer sleigh ride or dash through enchanting snow-laden forests on a snowmobile or husky safari! The perfect getaway for the festive season!
Resorts in Lapland/Finland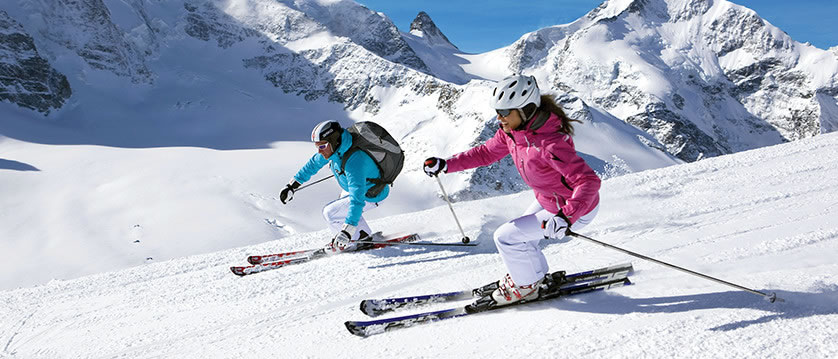 A wit once proclaimed that if Switzerland were ironed, it would be quite a large country. Yet in spite of being relatively small (16,000 square miles), Switzerland is so famous for its mountains, predominantly in the southern half of the country, that there are "Little Switzerlands" all over the world: from North Carolina and the Drakensbergs of South Africa to Luxembourg and even Folkestone, Kent! The iconic Matterhorn too has "lookalikes" in many mountain ranges. 
Resorts in Switzerland
Canada is the second largest country in the world – and its border with the USA is the longest in the world between two countries. It also has the world's longest coastline – and one of the world's lowest population densities. Although it's famous for its Rocky Mountains (and of course it's Royal Mounted Police, or Mounties) much of the skiing – particularly the heliskiing in Canada for which BC is famous - is on mountain ranges which are not technically in the Rockies at all, but to the west of them.
Resorts in Canada
Home to some of Europe's best skiing, scenery and food - skiing in Italy consistently impresses with many vowing never to return to the overloaded pistes in neighbouring countries. Perhaps it's the sunny climate or the national temperament, but ski holidays in Italy are quite different from those in the other Alpine nations. In general, the Italians are laid back, late to arrive on the slopes and big on lunch.
Resorts in Italy
Andorra today is a modern and extensive ski region that has changed almost beyond recognition from the Andorra of just a few decades ago. The principality (just 180 square miles) took the decision a few years ago to upgrade its hotels, tidy up loose ends in its rather disparate ski areas, build a whole new generation of state-of-the-art lifts, take its snowmaking capacity to another level, and in general re-invent itself.
Slovenia is roughly the size of East Anglia – a lot less flat of course, and more like Switzerland in its contours. It was the first country to split from the then Yugoslavia and now celebrating 26 years of Independence. It has a share of the Alps (The Julian Alps in particular) and is the most forested country in mainland Europe. Plenty of skiing in Slovenia with most famous resort being Kranjska Gora