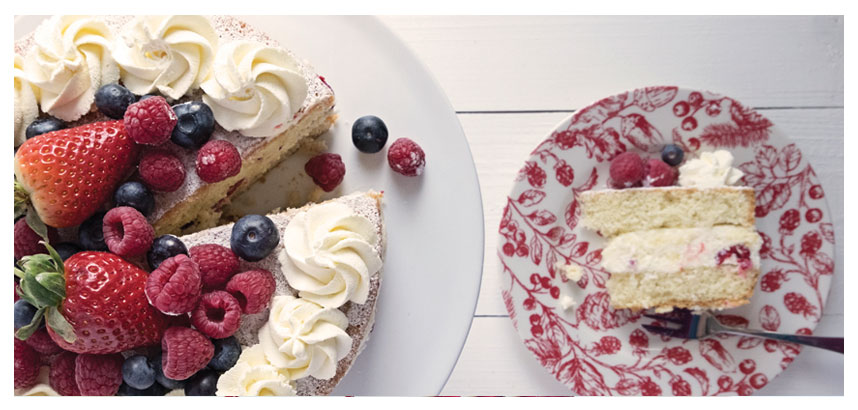 A very early form of cheesecake, which dates to the Roman Empire in 200 BC, this delicious treat gained popularity in its current form in Germany from the 17th Century. The traditional recipe uses ripened cheese – which is named quark in the UK – and a short crust, which makes this cheesecake very different from a traditional baked cheesecake.
Erica, the Biscuits and Pieces food blogger, was inspired by her German heritage to create a fabulous summer cake inspired by käsekuchen, which is a great treat served with coffee or a cooling iced tea.
Ingredients
- 2 eggs
- 2 tbsp. plain flour
- 90ml milk
- Splash vanilla extract
Method
Put a frying pan over a medium heat, and whisk the eggs and milk together. Add the flour and stir into the mixture until a batter is formed.
Add a little oil to the pan, then pour one ladle of the batter into the pan. Fry until golden on one side, then flip to cook the other side.
Serve immediately.
You can download a PDF version of our Foodie Finds recipe book, which includes this recipe and other 'Alpine-Inspired' recipes.