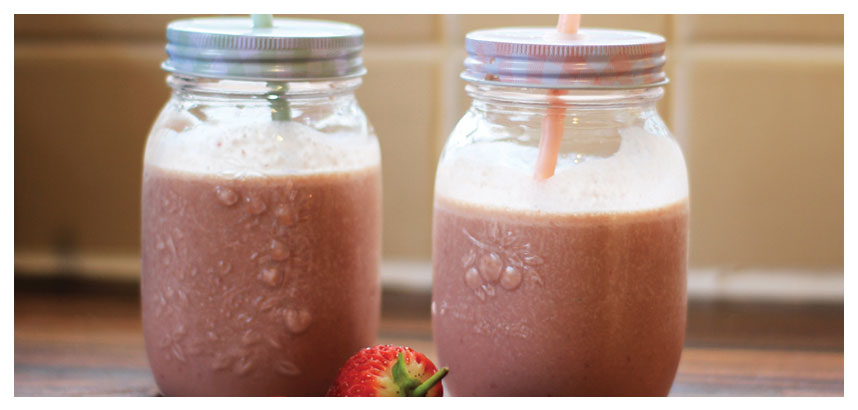 Just like that most famous Italian dessert, gelato, the frullato di frutta is a Mediterranean spin on a creamy milkshake. It's typically made using fruit and dairy, such as yogurt and milk, to create a sweet, cooling beverage – perfect for summer.
Family blogger Eliana, who writes at The Family Treasure, took inspiration from these delicious drinks to create her own version of frullato di frutta that her children love.
Ingredients
- 2 bananas
- 300g ripe strawberries
- 400ml full-fat milk
- 2 tbsp. Nutella
- Ice to serve
Method
Cut the bananas and strawberries into chunks. Add into a blender, and pour the milk on top. Spoon in the Nutella, and blend until completely combined.
Add ice to a cup or container, and pour the blended liquid over. Serve immediately.
You can download a PDF version of our Foodie Finds recipe book, which includes this recipe and other 'Alpine-Inspired' recipes.