Lapland in winter is a magical experience, a scenic winter wonderland located deep inside the Arctic Circle and blanketed in snow from December to April. Reindeer far outnumber people, and snow-laden trees form bizarre sculptures in the vast and silent landscape. At night you have a good chance to see the mesmerising Northern Lights shimmering in a star-studded sky. By day there are exhilarating reindeer, husky and snowmobile safaris.
When to go?
For some visitors the months of December and January are the most evocative. The blue twilight of 'Kaamos' envelops the arctic landscape and days pass in a palette of rose-coloured dawns and dusks. For others, it is the long sunny days of March and April. The daylight hours already outlast those back home. The snow crystals sparkle in the sunlight and nature is bathed in a surreal orange glow.
Whichever time you choose to travel, Lapland offers a refreshingly different experience for families and couples alike. We offer direct flights from a selection of different UK airports, short transfer times, and (of course) the chance to visit Santa.
NEW for Lapland 2018/2019
NEW group discounts: up to 10% off
NEW Aurora Cabins in Saariselkä and Levi
Extended dates to Saariselkä - departures up to 16 March 2019
NEW Santa Breaks flights from Newcastle and East Midlands
NEW Santa Breaks hotel - the Panorama Hotel and Apartments in Levi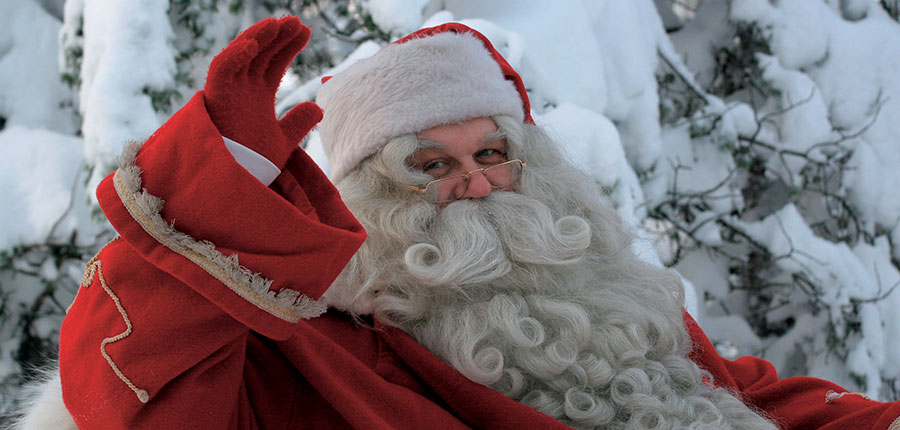 Visit Santa at Santapark
Santapark is an impressive indoor theme park and underground grotto located on the Arctic Circle. We include a private meeting with Santa in his workshop and a special signed souvenir. Children receive an Elf School diploma and decorate gingerbread at Mrs Santa's bakery.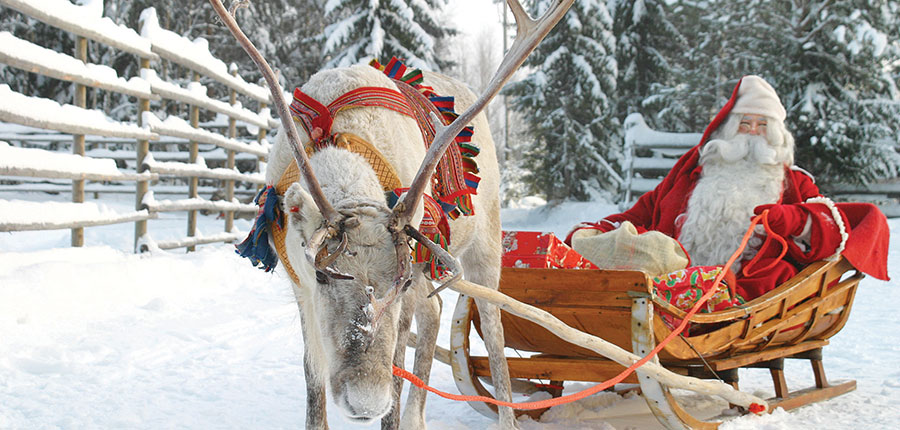 Santa's Secret Home
On this magical trip, we journey to a secret, candlelit location where children receive a private meeting with Santa. Activities vary by resort and typically include Elf School for kids with colouring and drawing, outdoor games, warm juice, Christmas cookies, and sausage frying on an open fire.
Available dates vary by resort.
Reindeer, Husky and Snowmobile Safaris
Take a journey around your resort on one of our safaris. Travel by reindeer on a magical sleigh ride, be pulled by husky through a breathtaking winter wonderland, or take an exhilarating guided ride on a snowmobile. Explore the unspoiled winter wonderland scenery of Lapland.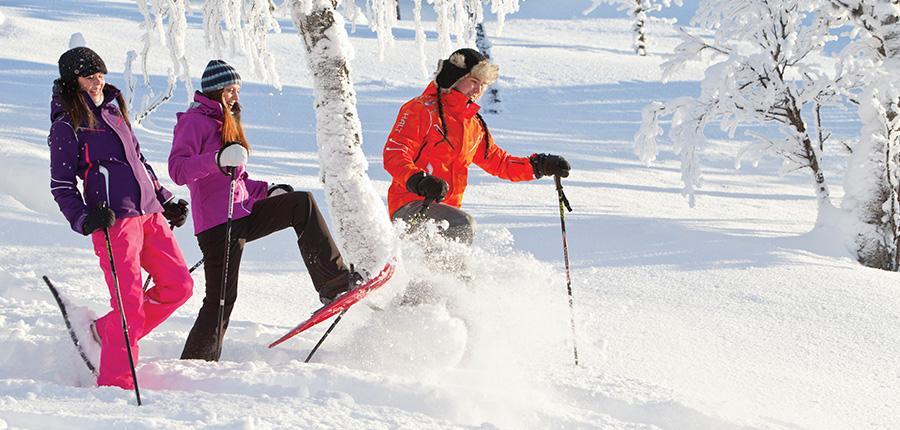 Winter walks and Snow-shoeing
Frozen lakes, snow-covered fells, and magical forests, exploring the Lapland wilderness is brilliant way to get closer to nature. There are cleared winter walking paths across Levi, Yllas and Saariselka, ideal for gentle winter walking, or you can get off the beaten track and head into the wilderness by renting snow-shoes, which are widely available to hire.
There is also a wide variety of guided walks available, ideal if you are on the lookout for wildlife.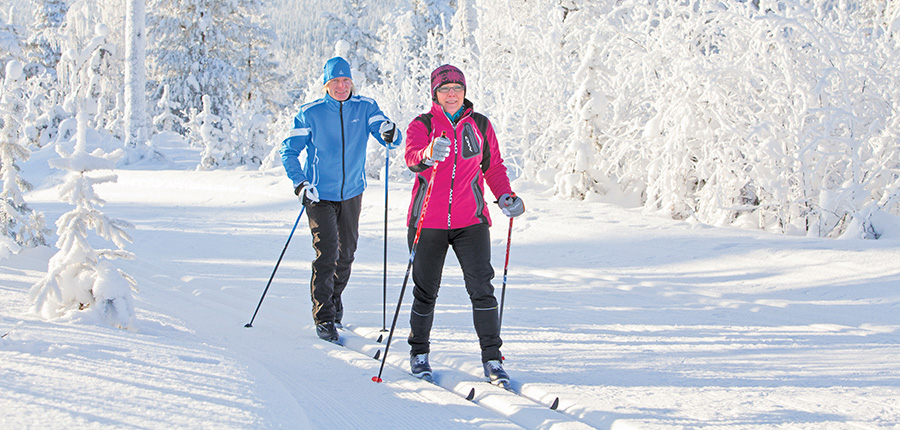 Cross-country Skiing
Lapland is one of the places in the world to go cross-country skiing. Well-marked trails criss-cross the landscape and modern, light-weight equipment and expert tuition is readily available to hire. Choose from short looped tracks to longer scenic journeys, all carefully prepared and sign-posted and many illuminated at night. It's a fantastic way to immerse yourself fully in the wonderful scenery.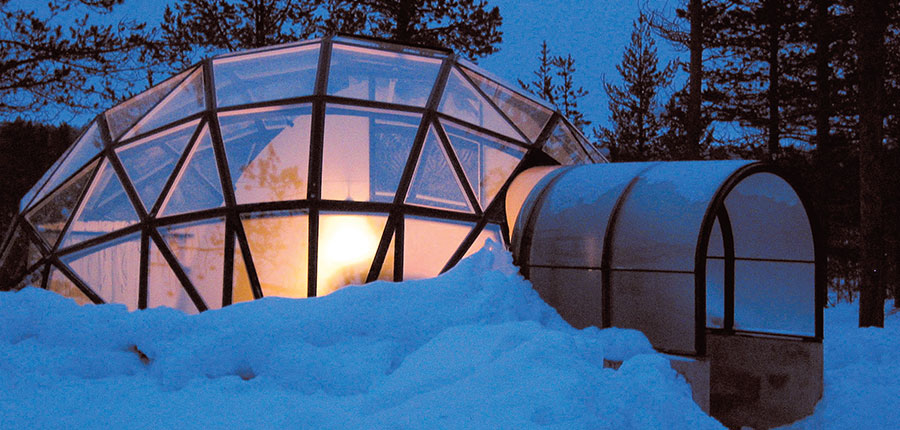 Even more Winter Wonderland Activities…
In addition to our pre-bookable activities, there are even more adventures that you can book locally. Activities include:
Snowshoeing safari
Ice-fishing
Tobogganing
Gold panning
Sami Evenings
Ice-karting
Speak to your Inghams rep for more details.
Insider's Guides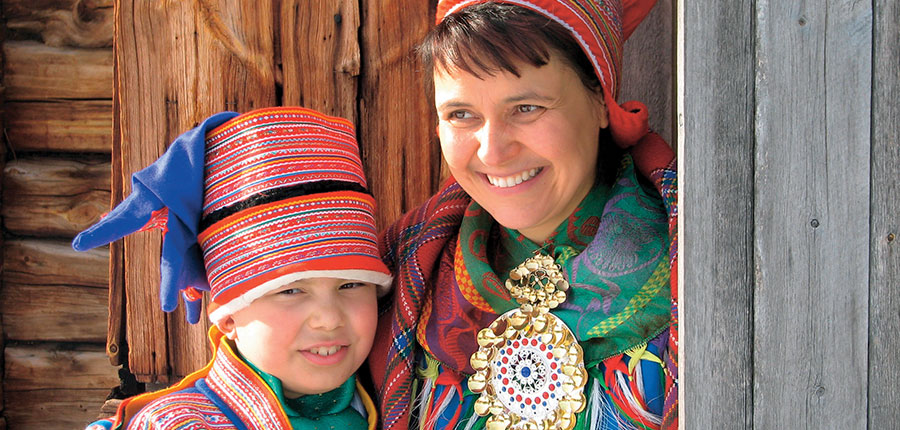 Sámi Culture
Reindeer husbandry, fishing and hunting is still a way of life for the indigenous Sami people of Lapland. Their rich culture is known for producing beautiful jewellery and handicrafts. You will immediately recognise the distinctive, colourful clothing traditionally worn by the Sami. You can explore the fascinating Sami heritage at the Siida Museum and Northern Lapland Nature Centre in Inari, near Saariselka.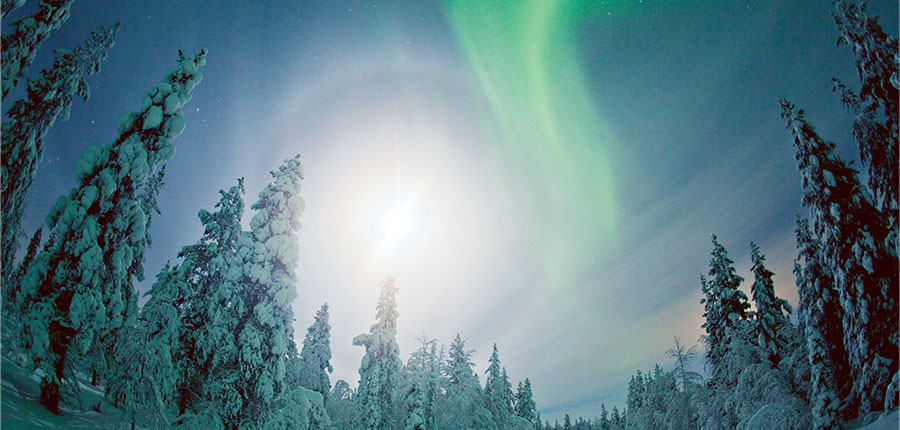 The Northern Lights (Aurora Borealis)
The Northern Lights are one of the most magical natural wonders of the world. The swirling light show in the sky is a major draw for many of the visitors to Lapland. The decade long solar cycle, which influences the Aurora Borealis, peaked in 2014 and the spectacular displays are set to continue for this winter. The local Sami people have a strong relationship with the Northern Lights, which they believe to be the spirits of their ancestors.
A Night to Remember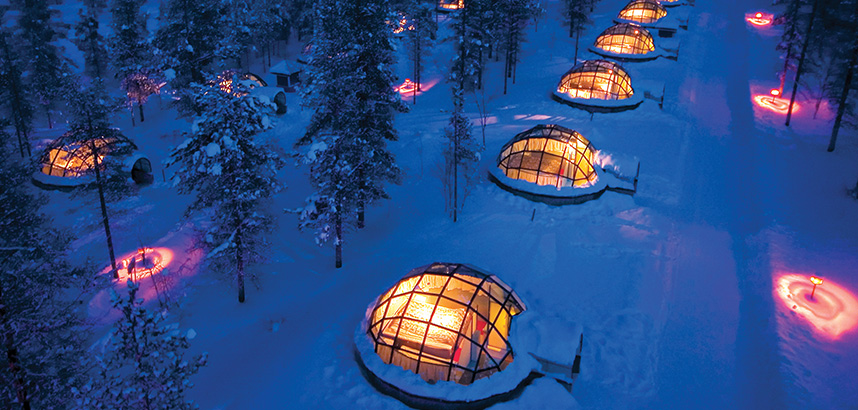 Glass Igloos
The Glass Igloos are unique to Lapland. The heated, glass ceiling igloos are the ideal way to experience the beauty and majesty of the Arctic late at night. Snuggle up in your cosy bed and wait for the Northern Lights to present themselves. You can experience a night in a Glass Igloo from either Levi or Saariselka.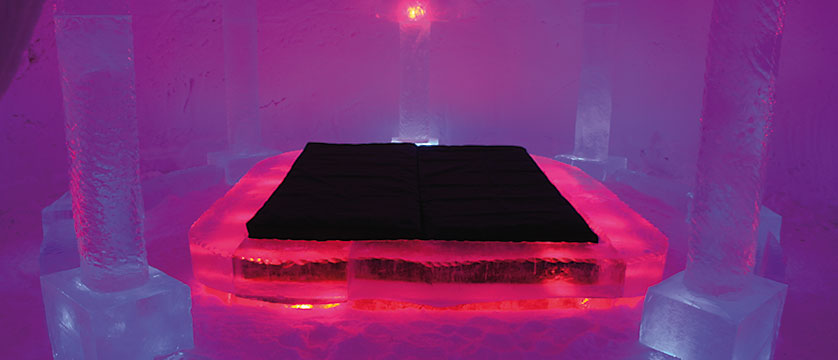 Lainio SnowHotel
Like somewhere out of a fairy tale, the Lainio SnowVillage is crafted entirely from snow, and the rooms and courtyards are decorated with beautifully carved ice sculptures. Enjoy a magical night in one of the Lainio SnowHotel rooms or suites, wrapped up warm in an arctic, thermal sleeping bag.
You can visit the Lainio SnowHotel from either Levi or Yllas.
Standard Rooms sleep 1-3 persons. Ice Suites and Tepee Cabins sleep 2-4 persons.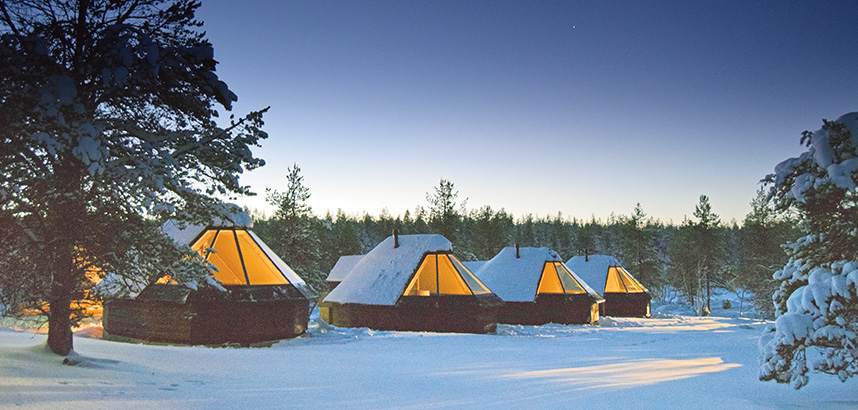 Aurora Cabin
Aurora Cabins are perfect for star-gazing and Northern Lights spotting. Cut into the north-side of the roof is a heated window. Included in the cabin is an en suite shower and WC, a fridge and a kettle. A continental breakfast and return taxi is included in your nights stay.
You can stay in an Aurora Cabin from either Saariselka or Levi.
Northern Lights Adventure Weeks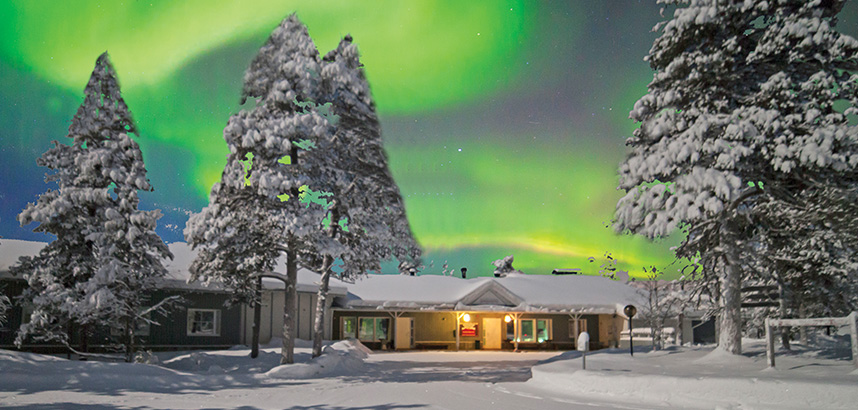 Muotka Night Adventure
Spend seven nights in Muotka, on the edge of the pristine Urho-Kekkonen National Park in search of the beautiful Northern Lights.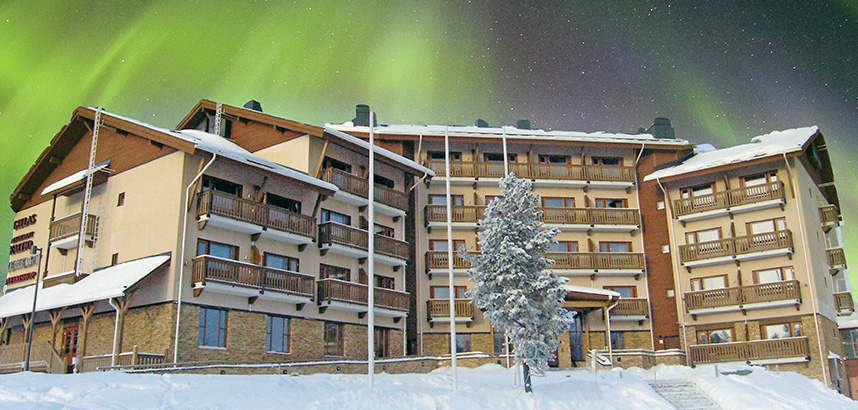 Saariselka – Muotka Adventure
Spend four nights in the village of Saariselka before heading to the secluded destination of Muotka for three nights to search for the Aurora.