Lapland in winter is a magical experience, a scenic winter wonderland located deep inside the Arctic Circle and blanketed in snow from December to April. Reindeer far outnumber people, and snow-laden trees form bizarre sculptures in the vast and silent landscape. At night you have a good chance to see the mesmerising Northern Lights shimmering in a star-studded sky. By day there are exhilarating reindeer, husky and snowmobile safaris as well as the more unusual activities of ice fishing, ice carting or horse-riding. Choose to spend the night in a thermal glass igloo or at the impressive Ice Hotel, which are on the bucket-list of activities for many of our guests.  Not forgetting the downhill and cross-country skiing of course.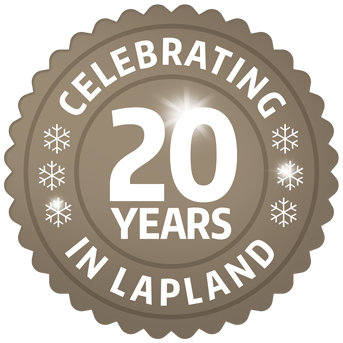 Inghams has over 20 years experience of offering winter ski and adventure holidays to this magical place.  In our 21 winters, we have built up an excellent range of accommodation for our guests to choose from, and equally importantly, wonderfully close relationships with all the key hoteliers, log cabin & activity providers in all 3 of our resorts.
Excursions & Activities with Inghams 
Working directly with our suppliers also means we can bring you our wide range of excursions, which represent excellent-value compared to other operators, so you can make the most of your trip in an affordable way and create long-last memories. We hope the below suggestions inspire you for your next Winter trip.  
Why book with Inghams?
Excellent value compared to other operators – saving £££s per family
Buy now, pay later – your total excursion amount will be added to your booking balance 
All our excursions times are exclusive to Inghams and guided by one of our dedicated team of Inghams Representatives
Guaranteed excursions if pre-booked* - we guarantee that you will be able to take part in all activities during your 7-night stay. The exact time and day of each activity will be confirmed locally.
More than just 'taster' sessions  our Husky Safaris range from 5km to 10km and our Snowmobile Safaris start at 25km 
Shorter, family-friendly options are also available with our 1.5km-2km Husky & Reindeer Safaris, if you are concerned about the little ones being out in the cold.
A wide range of exciting activities available including horse-riding, arctic ice fishing, snow laser quest, northern lights trips, beginner and intermediate snowshoe safaris, wilderness dinners, fat biking and in December, you can also meet Santa of course! 
Glass Igloo, Aurora Cabin & The SnowHotel - we can organise your special overnight for you and also take care of the transport to/from resort
Return transfers are included in all of our prices (where applicable) so you don't need to worry about transport, this is all organised for you
*Subj. to confirmation. Inghams guarantees that you will be able to take part in any pre-booked activities. Exact time/day of each activity will be confirmed locally. Not applicable to Santa Break holidays. We do not guarantee Inghams excursions will not clash with any additional activities/excursions booked by guests independently. 
When to go?
For some visitors the months of December and January are the most evocative. The blue twilight of 'Kaamos' envelops the arctic landscape and days pass in a palette of rose-coloured dawns and dusks. For others, it is the long sunny days of March and April. The daylight hours already outlast those back home. The snow crystals sparkle in the sunlight and nature is bathed in a surreal orange glow.
Whichever time you choose to travel, Lapland offers a refreshingly different experience for families and couples alike. We offer direct flights from a selection of different UK airports, short transfer times, and (of course) the chance to visit Santa.