Marriott Residence Inn & Apartments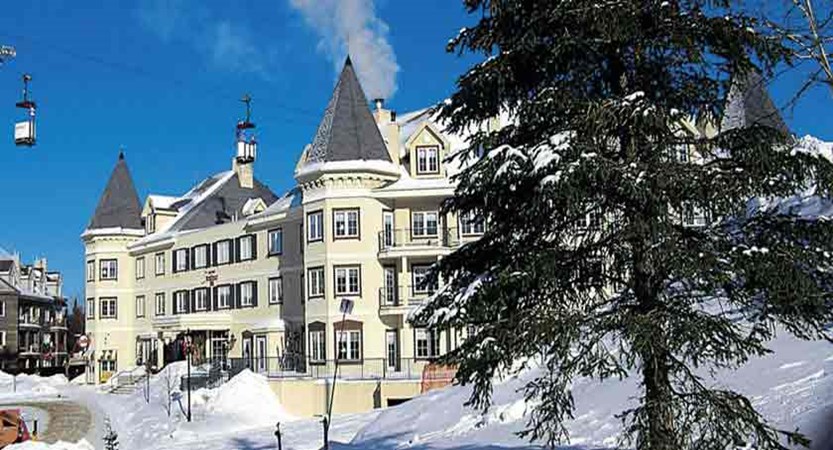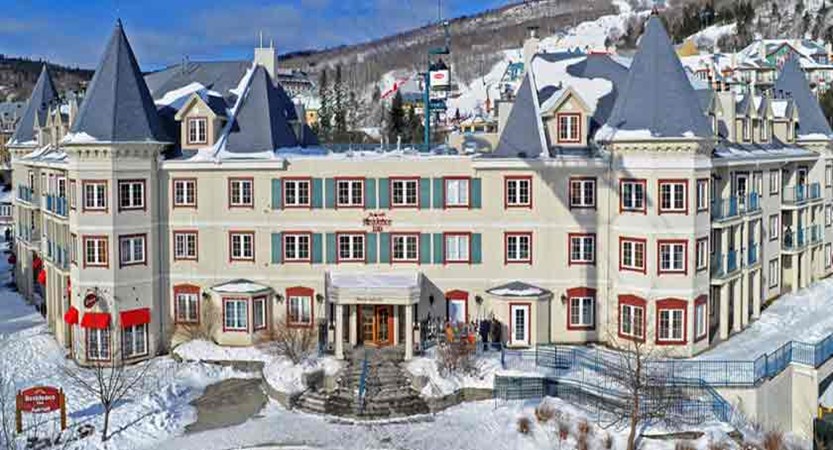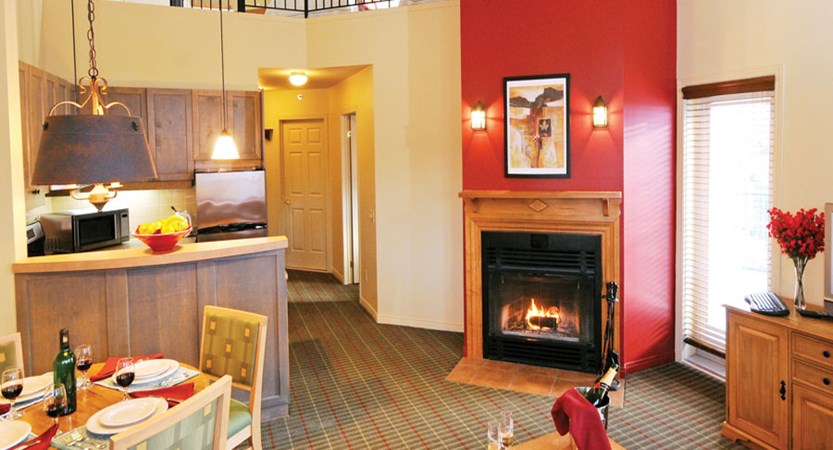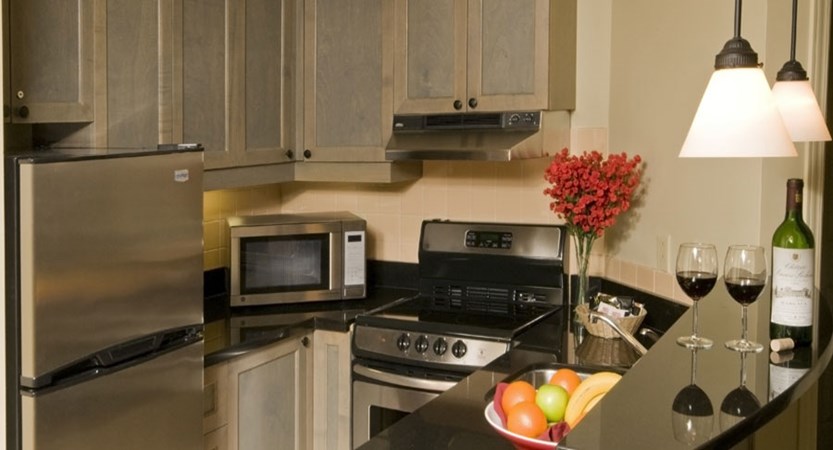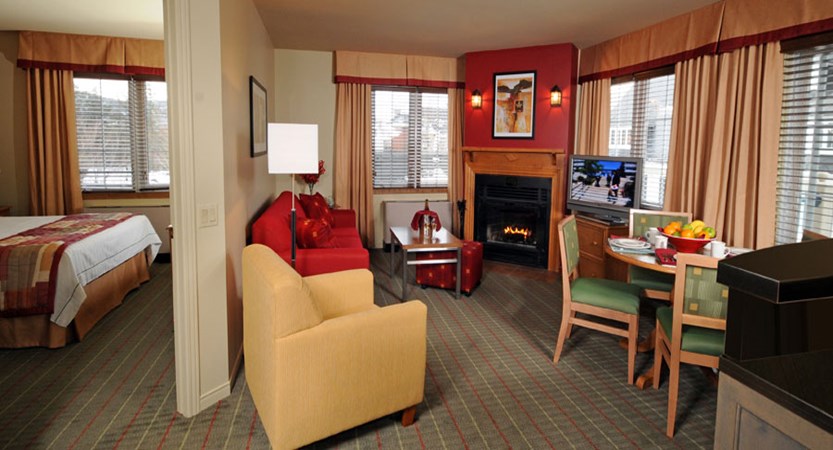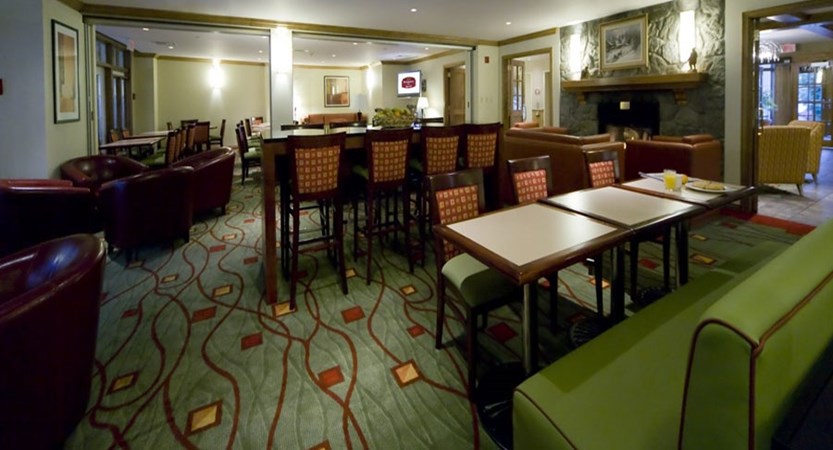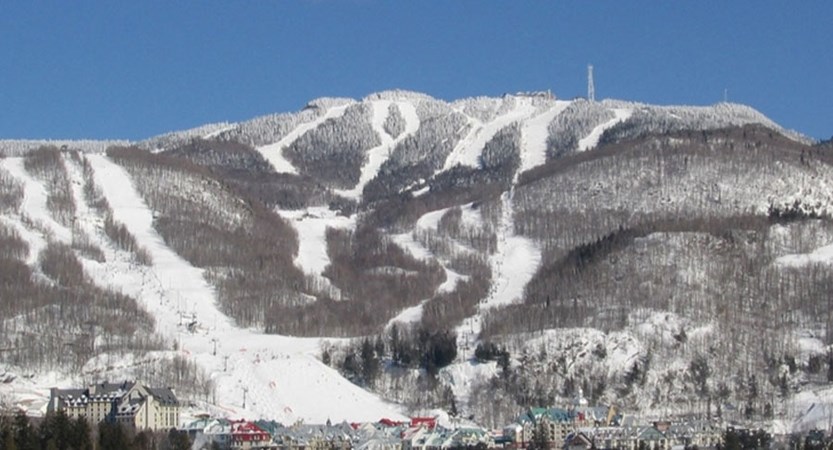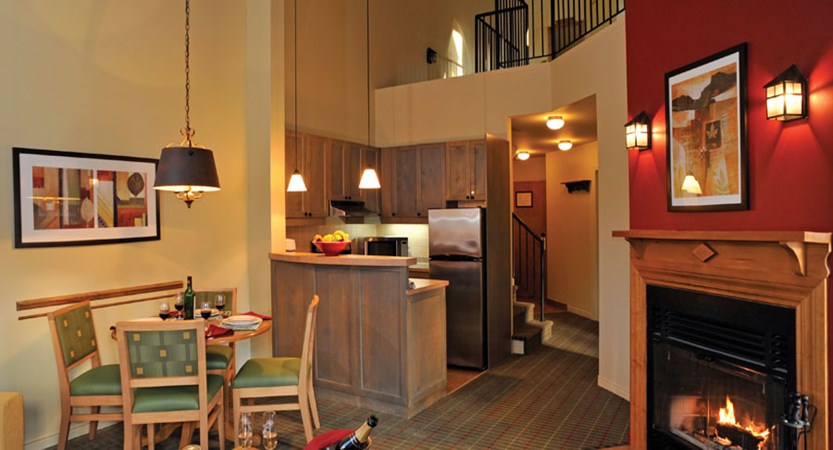 Rooms
No. of rooms: 127
No. of buildings: 0
No. of floors: 1
No. of interconnecting rooms: 0
Annex:

none

Official rating: 4
Types of apartment
Hotel Room (A4) 26m² - sleeps 1-4 One queen bed and double sofa bed or two queen beds, coffee maker, toaster, small fridge, microwave, TV, phone, full bathroom, hairdryer, iron/board.
1 Bedroom Apartment (B4) 50m² - sleeps 2-4 Bedroom with two doubles or one queen bed, living area with sofa bed and fireplace, TV, phone, kitchen with 4 hot plates, oven, microwave, fridge, toaster, coffee maker, full bathroom and hairdryer.
1 Bedroom + loft (C6) 75m² - sleeps 2-6 Bedroom with queen beds, living area with double sofa bed, 2 queen beds in open-plan loft above living area and 2 bathrooms.
1-6
Bedroom facilities
Cable or satellite programmes
Hairdryer
Minibar or fridge
Tea or coffee making facilities
Telephone
Accessibility
Lift accessible: Yes
Lift serves all floors: Yes
Access ramp: Yes
Middle of the resort, on flat bit but uphill to ski lifts and most of the restaurants
Meals
No of restaurants: 1
Nearest restaurants serving dinner: 20
Board basis options available
This property caters for the following special dietary requirements
Gluten Free
Vegans
Vegetarians
Mont Tremblant
Tremblant, with its cobbled streets and quaint houses is the most colourful and atmospheric ski town in Quebec province. Consistently voted the 'Best Resort in Eastern North America' by the Ski Magazine, the slope-side pedestrian village is perfectly constructed with skiers in mind.
Everything is within walking distance and you can easily reach the ski lifts from many of the hotels we offer in resort. At 875m the mountain, Mont Tremblant is one of the highest peaks in the Laurentians National Park and provides four mountain faces of extensive skiing: Versant Sud, Versant Soleil, Versant Nord and the Edge. It's possibly the best skiing you can do in Eastern Canada with an excellent variety of groomed runs.
Mont Tremblant inherited its name from the local First Nation tribe, the Algonquins, who called it the 'trembling mountain'. The village of Tremblant first became a ski resort in 1939 when American, Joseph Bondurant Ryan constructed its first chair lift.
The blend of Québécois and American architecture in the resort gives Mont Tremblant a unique and charming atmosphere. The resort is also known as 'the Disneyland of winter ski' as there is such a wealth of activities for skiers and non-skiers alike.
The added benefit of a ski holiday to Mont Tremblant is the excellent food. The French-speaking culture of Quebec perfectly blends Canadian and French cuisine to create some of the tastiest food in North America.
Skiing Levels
Beginners

Intermediates

Advanced

Snowboard

Cross Country
Mountain Facts
Ski area

0 km

Runs

Longest run

6 Km

Snowparks

3 snow parks

Lifts

Drag lifts 0, Chairlifts 8, Cablecars 0

Slope direction

N,S

Ski/resort bus

False
Things to do in resort
Restaurants, food and drink
The food on offer in Mont Tremblant is largely North American (burgers, chips, maple syrup pancakes) but served with typical Quebecois flair.
Local favourites include poutine, French fries served in gravy with cheese and meat toppings; and cabanes à sucre (sugar shacks), maple taffy cooled in the snow and eaten on the stick. Trust us, it's delicious.
At the top of the mountain is The Grand Manitou, a restaurant serving soups, pizza, pasta and burgers. It's a perfect place to stop for lunch. For evening meals Le Shack in Place Saint-Bernard has an excellent menu serving traditional Quebecois food.
Another superb choice for dinner is nearby La Forge serving a selection of maple-wood grilled steaks.
Après, bars, clubs and nightlife
Mont Tremblant has a loud and lively aprés scene, one of the most enjoyable in North America. There are plenty of places to visit for live music and DJ sets and the clubs stay open until late.
The Café d'Epoque is one of the liveliest nightclubs in town – in their own words 'the wildest bar on the mountain' – it has an eclectic calendar of themed nights.
Around the corner is P'tit Caribou, consistently voted the best après-ski bar in Eastern North America. Not only do they have regular DJ sets, their cocktail menu is stunning. We recommend the signature Coupe Caribou.
Those of you who prefer a more genteel après experience should head to La Diable micro-brewery for a chilled out afternoon sampling the many, delicious craft beers that are brewed locally. La Diable also has an excellent food menu, and is well worth a visit for dinner one evening.
Shopping
The main shopping area in Mont Tremblant is the Place Saint-Bernard, in the heart of the pedestrian village, right next to the ski lifts. There are several sports equipment shops to choose from for hiring or buying ski and snowboarding gear from.
We recommend the Adventure Centre located in the Sommet des Neiges, directly opposite the Express Gondola. There are also plenty of options for fascinating souvenirs.
For an interesting gift to take back to friends and family try Le Studio Créatif, a pottery store where you can decorate your own mugs, plates and bowls, amongst other items. The town of St Jovite, which is only 20 minutes away by bus, also has a splendid variety of shops and restaurants. 
Guests staying in Mont Tremblant on self-catering basis are well served Magasin General on Kandahar Street. The general store is open from 7am to 11pm.
Alcoholic beverages can be purchased from the local liquor store on Place Saint-Bernard. Larger supermarkets can be found in the nearby-town of St Jovite.
Spas and relaxation
There's nothing like relaxing in the spa after a hectic day skiing on the mountain. Guests at the Hotel Fairmont Tremblant are well served with extensive wellness facilities, including amazing outdoor pools. Guests of the hotel can also purchase spa treatments locally.
Just five minutes' drive from Tremblant is the excellent Scandinave Spa which provides tradition Scandanavian baths and massages in the incredible natural setting of the Laurentian Mountains.
Aquaclub La Source is a family friendly pool and fitness centre in the centre of the pedestrian village. The indoor pool is colourful and lively – perfect for children, while the gym is great for maintaining your fitness off the pistes.
Arts, culture and events
For a ski destination with a difference you should totally head to Mont Tremblant. It is a favourite destination for Hollywood celebrities Michael Douglas and Catherine Zeta Jones who have skied here many times in the past.
The resort is bursting with unique Quebecois history and charm. The historic, old village of Tremblant, on the shore of Lake Mercier, is easily accessed by public transport from the ski resort. The old railway station here was rebuilt as a public art gallery – the Place de la Gare.
Mont Tremblant's calendar is jam-packed with sporting events. In late January the fun filled Festival Rando Alpine Tremblant celebrates the pursuit of winter sports with a host of exciting activities including fat-bike touring of the North side of the mountain, and even an opportunity to watch the sunrise from the summit of Mont Tremblant!
Freestylers will want to register to compete in the LTD Ski and Snowboard Rail Jam – prizes for the most crowd pleasing tricks include sports-wear from some of the top ski and snowboarding brands.
At the end of the season Tremblant hosts the Snow Polo Tremblant tournament. This is a fascinating spectacle as international teams go head to head over the course of this two-day event.
Also worth watching is the mad-cap Caribou Cup, in which crazy, costumed skiers and snowboarders race down the mountain before attempting to cross a 75-foot swimming pool – still on their skis and snowboards.
For more information on travel and transport visit our Mont Tremblant page
Extras
Pre-bookable Lift Passes, Ski Hire & Tuition
Ski 2018/19
Lift passes  18/19 Ski season 
Lift Passes


Season

Senior 65yrs+
Adult 18-64yrs

Youth 13-17yrs

Child 6-12yrs
Child 0-5yrs
6 Days
High Season 27 Dec to 02 Jan
£328
£363
£239
£203
FREE
10 Days
£546
£605
£286
£338
6 Days
Low Season Rest of the dates
£227
£254
£171
£144
FREE
10 Days
£378
£424
£398
£240
 
 
 
 
 
 
 
Your lift pass can allow for a certain number of non-ski days and the following example grace periods:
5-6 day passes have 1 grace day and can be used within a period of 6-7 days respectively
7-14 day tickets have 2 grace days and can be used within a period of 9-16 days respectively
Equipment
Days
Description
Blue
Red
Adult (price from)
6/10
Skis

£120/£160

£176/£197
6/10
Skis & Boots

£120/£247

£176/£247
6/10
Snowboard & boots
-
£136/£181
Child (2-12yrs)†
6/10
Skis & boots
£103/£137
-
6/10
Snowboard & boots
£103/£137
-
†Child snowboard & boots = 6-12yrs. Please see here for description of hire categories.prices for ski packs are for guideline only
| | |
| --- | --- |
| TUITION                  | Available to pre-book - 3 days (2¼ hrs per day) from £285 |
Prices and supplements are correct at time of publishing but may vary up or down; correct prices will be advised at the time of booking.
Facilities
In the centre of the pedestrian village, at the base of the mountain and just 5 minutes' walk (500m) to the ski lifts
Lounge
Lobby with fireplace
Restaurant
Coin-op laundry on each floor
Exercise room
Ski locker
Grocery service
Lift
WiFi
Ski room
TV room
Car parking - indoor
Fitness room
Lounge area
Communal dryer
Communal washing machine
Laundry service
Safe deposit box
Public Facilities
New Outdoor Hot-Tub
Family Facilities
$18 per hour for babysitting
Baby sitting - day
Baby sitting - evening
Cots & Linen
Highchairs in restaurant
Hotel family friendly
Reviews of Marriott Residence Inn & Apartments