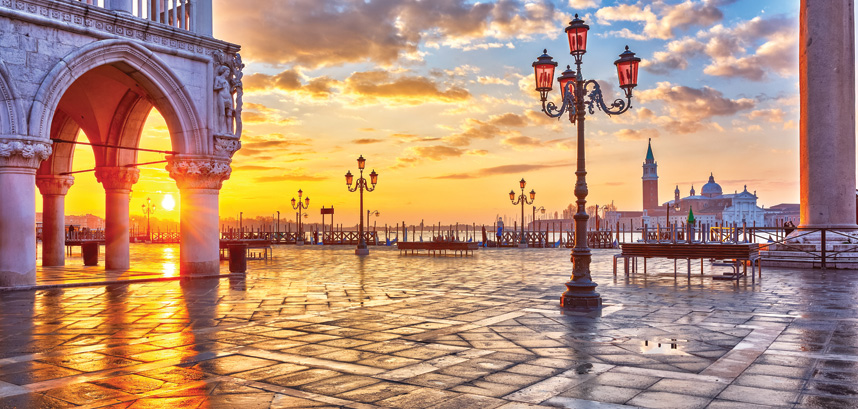 Italy City breaks are the perfect way to experience some of the best historical, cultural and gastronomical treats in the world. Italian cities are full of them – from the iconic antiquities and art treasures of Rome, Florence, Venice, Naples and Verona, to the less well-known but nevertheless bright gems of Bologna, Parma, Turin and Milan – just try their cuisine for a start!
We make it easy for you;  you can book a city break directly online- inclusive of transfers and flights, or if you prefer to add a city break as part of a Tour or multi-centre trip, call our team of experts on 01483 79 11 00 . There is easy access to trains and travel networks to explore the regions.
our top Italy city break holidays
Rome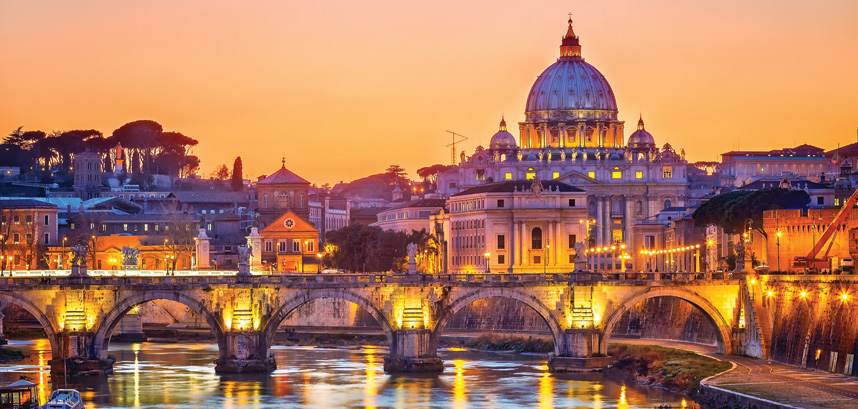 The capital city of Rome is Ital's masterwork. Marvel at the Colosseum, Vatican City and Roman Forum with just a few days in the city. Away from the well worn paths, Rome has plenty of surprise up its sleeve. Dive into tangled medieval neighbourhoods like Trastevere for narrow trattoria-lined streets and hidden chapels.
Florence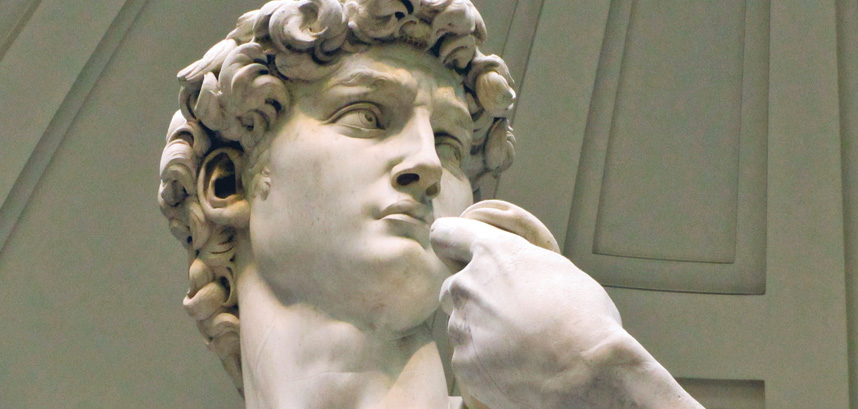 The Tuscan capital of Florence is a city made by art lovers for art lovers. The Renaissance took it's first steps here painting the city with architectural wonders like the Palazzo Pitti and Uffizi Gallery. Explore Florence's other love - food. Finish off your day with a Florentine steak and glass of Chianti straight from the Tuscan countryside.
Venice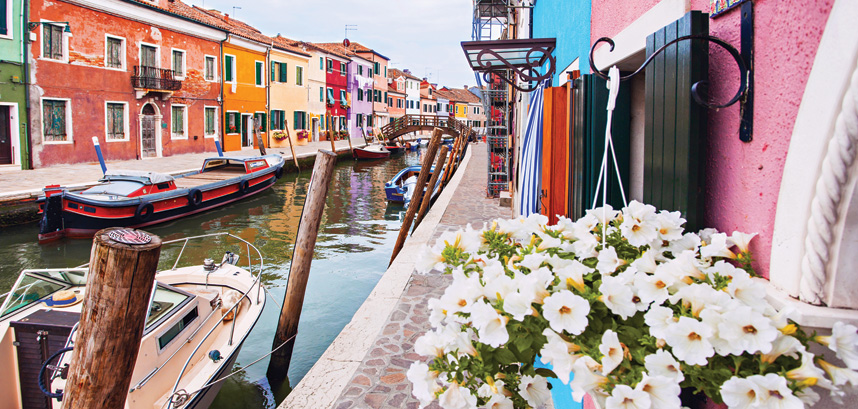 Mysterious canals, golden squares, waterside palaces - it's a wonder that Venice is billed as the most romantic city on earth. A city for the curious, getting lost in Venice is half the fun. Time-worn streets lead you past tiny pizzerias and shops hung with Venetian masks.
Bologna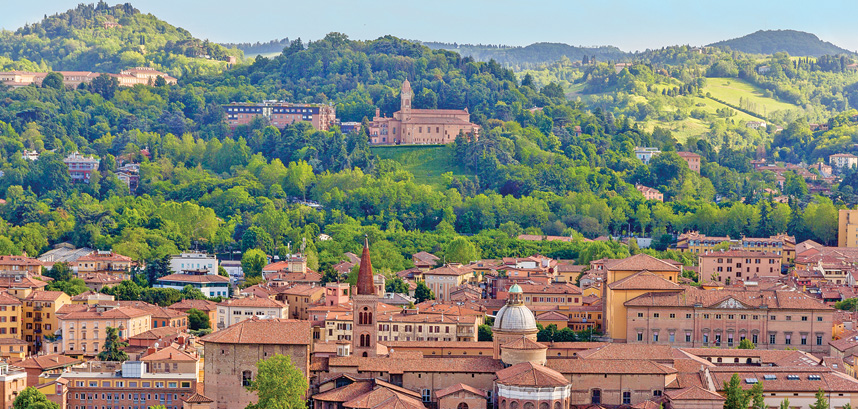 Bologna, the capital of the Emilia-Romagna region and Europe's oldest university town (founded in 1088), is well worth exploring - many people even claim it's Italy's gastronomic capital. You can immerse yourself in the culinary specialities of the region such as Parma ham and parmesan, along with wonderful cheeses.
Milan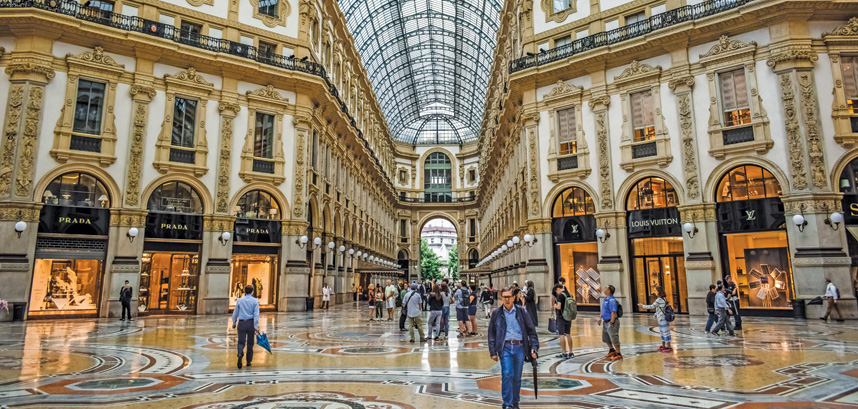 Many say that as well as being the fashion capital of Italy, Milan has the best opera house in the world. Teatro Alla Scala—also known as La Scala—opened in 1778 and Maria Callas and Luciano Pavarotti are just two of the famous opera singers to have graced its hallowed stage. Don't stop there though – go for the classy shopping.
Turin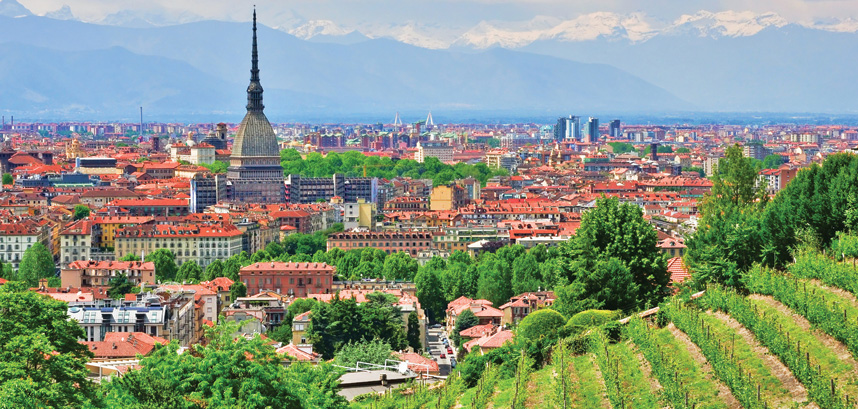 Turin is lovely to walk though, with miles of arcades to explore and avenues lined with neoclassical architecture. It has many elegant squares and palaces from its baroque heyday. You can also see the old Fiat factory at Lingotto, now a shopping centre, and the rooftop test track which featured in the film 'The Italian Job'.
Parma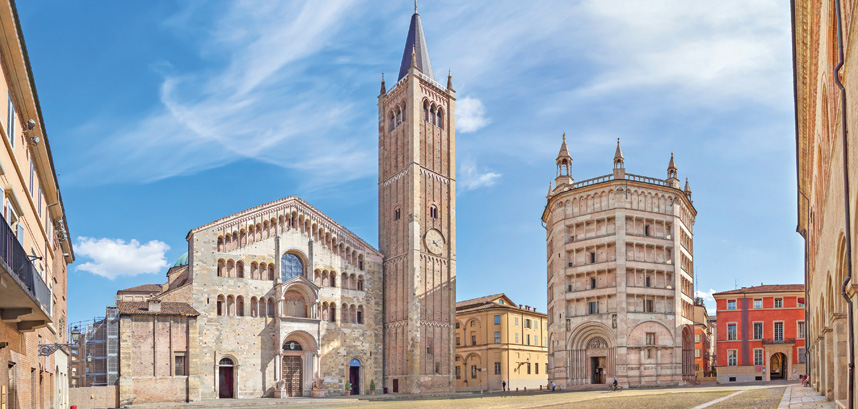 Parma is one of Italy's most prosperous cities,boasting a UNESCO listing as a creative city of gastronomy, having introduced Parmesan cheese and Parma ham to the world – and its restaurants serve high-quality cuisine that do justice to this title.
Verona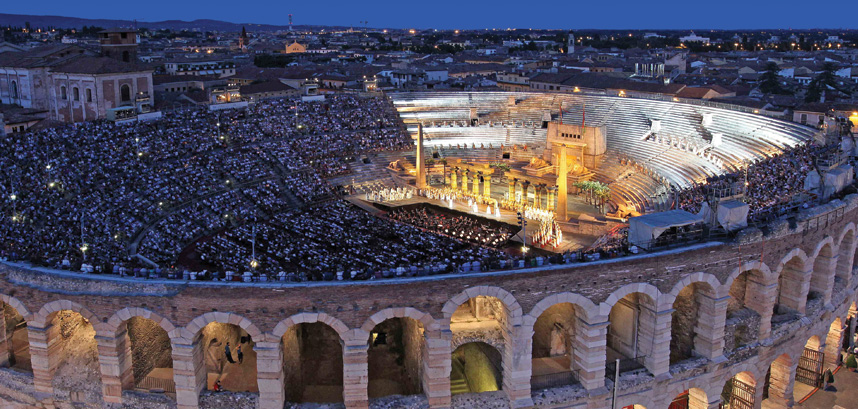 Visitors to Verona never fail to be entranced by its beauty and relaxed atmosphere. Verona is best known of course for its historic Roman arena which every summer hosts the world famous opera programme.
Why not book a city break as part of a multi-centre holiday or tour?


Call our expert team on 01483 79 11 00