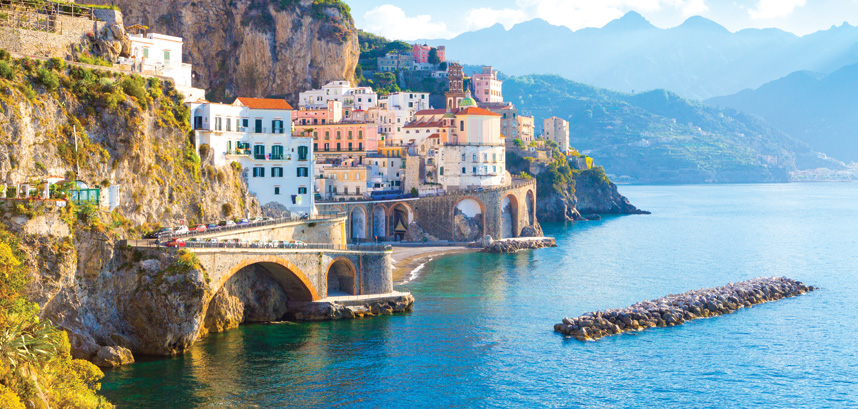 From cities and countryside to lakes and beaches, Italy's diversity makes it perfect for a multi-centre holiday. There's so much to see and do here, and each region, town and village is unique. Deciding where to go can be difficult so we've come up with a selection of our favourite multi-centre pairings to get you started.
Our experienced staff are on hand to guide you and help you create your own perfect itinerary. Whether you're a wine connoisseur wanting to explore the best wineries, a couple wanting to plan the perfect romantic honeymoon, or you simply want to see the country's highlights, we can create a bespoke trip that's perfect for you. Just give us a call, and we'll do the rest.
For more information or to book your Multi Centre Holiday please call 01483 79 11 00
our top multi-centre holidays
Rome & Sorrento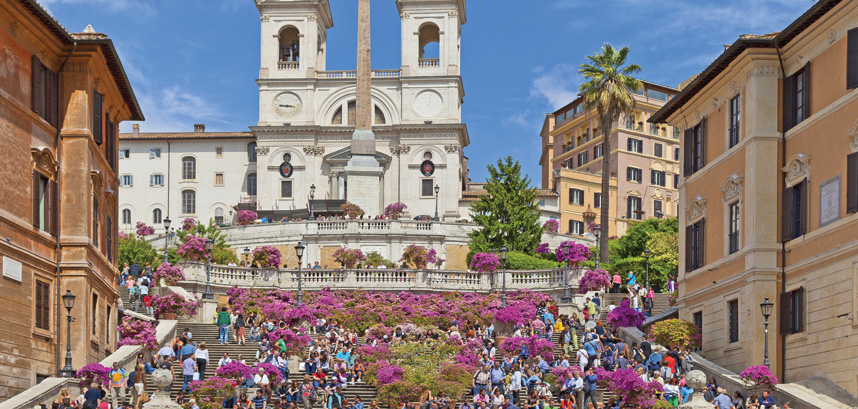 Combine the sights and history of Rome with the popular seaside town of Sorrento. This classic itinerary lets you discover Italy's most popular sights and is perfect for first time visitors. Start with a few days in Rome where you'll find ancient sites around every corner.
Venice & Lake Garda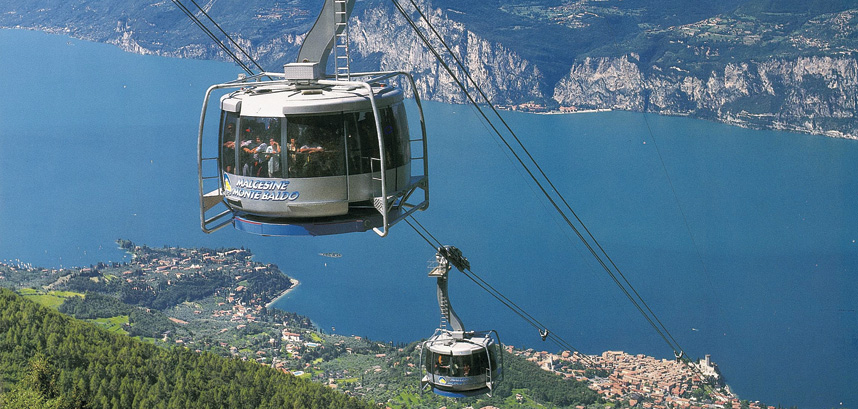 Take in one of Europe's most beautiful and romantic cities and Italy's largest lake on this popular twin centre. Venice needs no introduction. The quaint canals, stunning piazzas and intricate buildings have been drawing visitors for centuries. 
Venice, Florence & Rome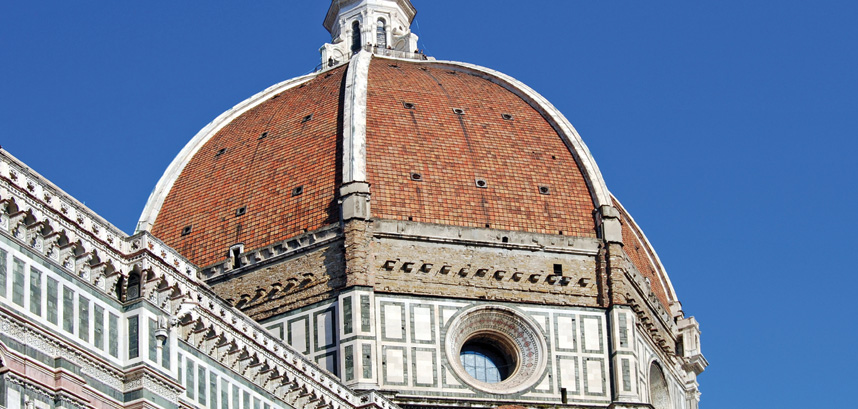 This ultimate city break lets you discover Italy's three most iconic cities in just one trip. Start your trip in style with a couple of nights in glamorous Venice, followed by a short high-speed rail trip to the Renaissance city of Florence.  Tuscany's capital is a compact city that's full of stunning architecture, revered artwork and fantastic food. Finally, another short rail trip takes you to heart of Italy's capital, Rome.   
Sicily Self-Drive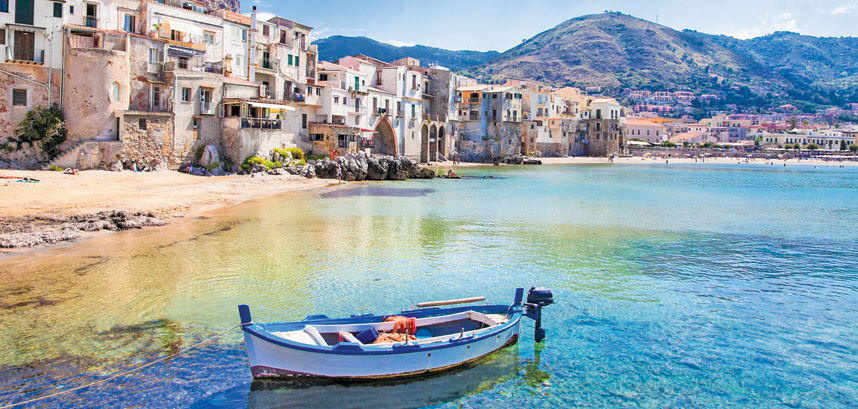 Cover off the Sicily's highlights on a self-drive itinerary and discover the best corners of this Mediterranean island. Sicily sits just 12 miles from Italy's mainland but can feel like a different country all together. A jumbled mix of cultures and architecture from the many nations that have invaded over the years means Sicily has some of the most interesting and beautiful sights of Italy. A car is the best way to get around and allows you to explore at your own pace.
Tuscany & Umbria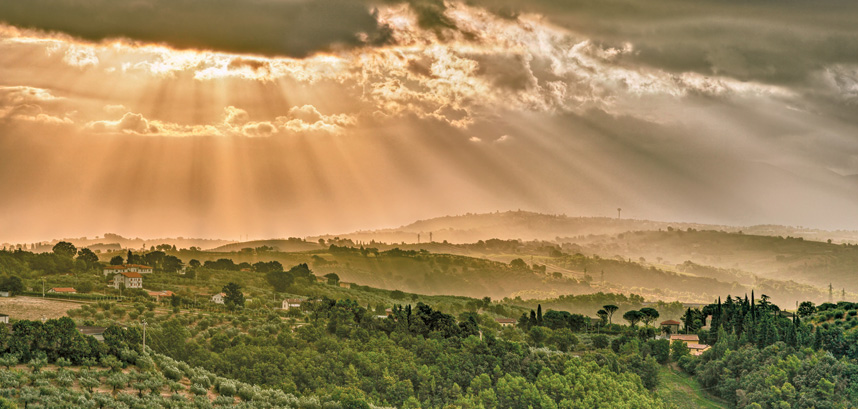 This is the perfect itinerary for people who want to sample some of the best food and wine in Italy. With pretty medieval towns, rolling vineyards and hidden trattorias, the regions of Tuscany and Umbria are ideal for trying some of the wine and food that Italy is most famous for.
Puglia & Basilicata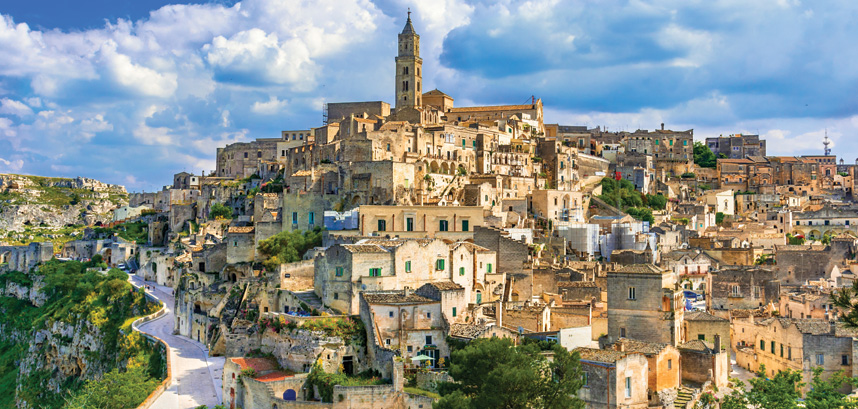 For the ultimate off-the-beaten-track holiday you can't beat the authentic southern regions of Puglia and Basilicata. Even though this area is becoming more popular, you will still be able to discover your own hidden part of Italy where you can enjoy many rich traditions.
Lake Como & Milan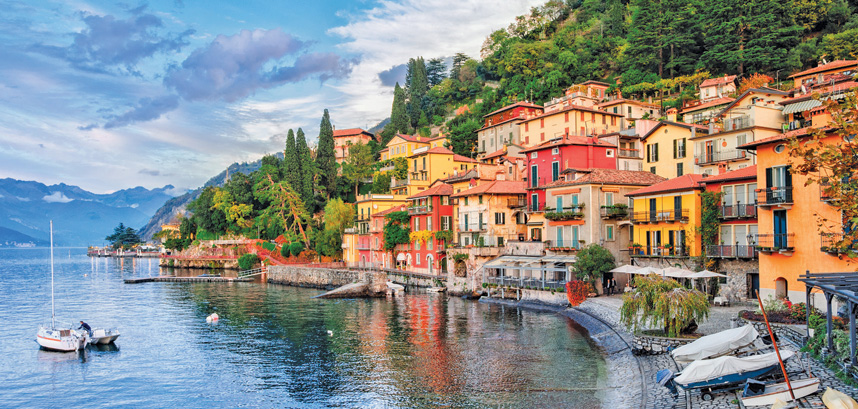 If you want to experience the fashionable and glamorous side of Italy, this itinerary is the perfect choice. A dramatic mountainous backdrop and ink-blue waters makes Lake Como a truly beautiful place to be, which hasn't gone un-noticed by some of the world's most elite. Close to Lake Como, Milan is the fashion capital of Italy and plays host to fashion weeks twice a year
Create your own multi-centre with the help of our expert team. Call 01483 79 11 00